TO SEE THE INTERVIEW IN VIDEO FORM CLICK THE DESIRED PART BELOW.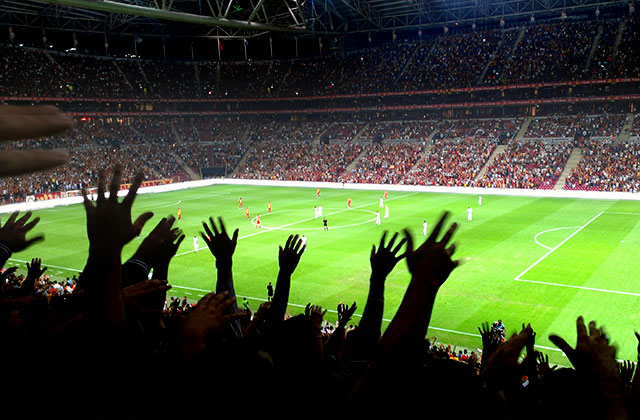 Bill Dearden speaks exclusively to NCM

Firstly Bill, can you explain why you left Mansfield to come to Notts ? What were the reasons behind your move?

I thought it was a big challenge for me. I think that I went as far as I could with Mansfield, apart from just getting them out of the league. I left them in second spot. It was a big challenge to come and keep Notts County in the league, which we managed to do.


Do you regret coming to Notts County?

No.


You made it quite clear that you would not have come to Notts if Gary Brazil hadn't been kept on. Why was this?
Well I didn't make it clear at all. Gary was already here and I've always worked with the staff what is already in the club when I come. And there have been no problems with the staff ever since I've been here.


If we are forced to sell Nicky Fenton to balance the books, what would you say would be a fair selling price & how would it upset the balance of the team?
Well I don't think that has got anything to do with anybody apart from myself about Nicky Fenton. I mean, why Nicky Fenton? Nicky is having a good season and I want to keep all my best players as long as I can. But along the lines of if money comes into the club to take the better players then you have to sell, you have to do it sometime.


The fans would like to see Jeff Whitleys move be made permanent (when we are out of administration). Can we afford his wages in the current climate of agents & spiralling wage demands?
Well I don't know about that, you'll have to ask the Chairman about wages. All I can to is get players in here on realistic wages. Jeff's come back from Manchester City and we all know what Jeff Whitley is all about. He's given us a little lift again like he did last year. I 'd like to bring him into the club, but we just have to wait and see.


Is your role as Manager made more difficult by player's agents?
Well just now agents are struggling a little bit. There's a lot of players looking for work, I don't have a lot of deals to do with agents. I'm not the best fan of agents, but I don't think we can do without them now. There in the game now and that's it. You've got to look after the younger players a little bit. But it just went out of hand really, it all got out of hand and I think we have got to get back on a decent level strength through the game.


How good is your relationship with Gary Brazil, both professionally and personally, and how do you rate him as a coach?
Well I don't see that as an issue as personally. We've worked together and It's not just Gary Brazil and Bill Dearden, it's Peter Fox, Bob Shaw and John Gaunt and we all work together and do the best we can for the football club.


Do you think that the recent 4-3-3 formation has lead to a lack of opportunities from wide areas?
Well I think we've only played it twice. We've only played the diamond twice or three times. The reason why I decided on that was because we weren't getting enough crosses in from the wide people who were playing, we weren't getting enough balls into the box. So we changed it around and we didn't get people in wide positions breaking wide. So it was just a matter of changing it around the best you can with the players you've got at the club.


Would you like to bring your own coaching staff into the club?

That's irrelevant really. The coaching staff here I am quite happy with anyway. They're all on contracts so there is nothing to be said about that. I get on with the staff and we do the best we can.


Can you tell us what players you have in mind to try and sign?


No not really. I know a lot of players that I'd like to bring in, but you've got to be sensible and the supporters have got to be sensible. It doesn't take a blind man to see that we are in administration and that we've got an embargo on, so I can't move one way or the other, it's as simple as that.


Some people are questioning Stuart Garden's place in the team, some saying that he doesn't command his box enough and that he fails to come for crosses, what do you make of this?
Naturally I disagree. Sometimes he comes and sometimes he doesn't. There hasn't been a lot of pressure on Stuart. While I've been here he has been my number one keeper, but there is no reason why if he doesn't do it on the field of play in the first team, then he'll be left out. But as he's doing it now in the first team, there is no problem.


It was stated in a national newspaper this week that Jeff Whitley was banned from Man City due to drinking problems. What do you make of this? And have you encountered such problems with Jeff?
I've never had any problems with Jeff Whitley at all. Where you get all these stories from I don't know – whether he's been banned or whatever doesn't matter to me. I'm not bothered what he does, he does it on the field of play. And that's it as far as while he's here.


Some Huddersfield fans and commentators at Huddersfield two weeks ago stated that Darren Caskey was overweight. Do you think Darren is overweight?
He's lighter now than he's been all season. That's the first thing you look at Darren, when he's not playing very well - He's just carrying a little bit of weight. He's not carrying anymore weight now than when he was playing well. He just had a bad time at Huddersfield. Darren Caskey very rarely misses a training session, even if he's injured he doesn't like missing a training session. He might look a little bit overweight, but as I've said he's lighter now than he has been all season.


Has the arrival of Jeff Whitley lifted the team like it seems to have done with the fans?
Yeah, I mean that's why I've brought him back. It lifted him last year and he's done very well last season and he's done the same this year. It has given us a bit of a lift. In the three league games he's played in while he's been here, we've been unbeaten. The only game we've been beaten in while he's played has been the LDV, which was a poor performance in the first half by everybody. But apart from that he's given us a lift. But that is why you bring players in for, to give other players and supporters a lift.


Some fans have criticized your substitutions, saying that they are made too late on in the game. What do you think to this? And what are your reasons behind your 'late subs'?


Well that's my decision and that's how it will be. It's alright you saying to put him on whenever but you've got to put people on out there who you think can improve the game. I don't think the other night against Swindon we put them on at the right time, but we finished up getting a result when we looked as though we were going to lose the game. Sometimes you are lucky with substitutions and sometimes you are unlucky with substitutions but I don't think if you put them on late in the game or early in the game it doesn't matter. It's just a matter of getting the timing right.


Who impresses you most out of the youth team?
I never build young players up because you can build them up and knock them straight back down. There are one or two decent players coming through but I'd rather not name them from my point of view because I don't think it's right. But I do watch them when I can, as much as I can. And if they play well in the youth team then they'll get the chance in the reserves, and if they do well in the reserves, if it's the right time they'll get a chance in the first team.

What do you think of the criticism from some fans saying that Gary Brazil is to blame for the problems on the pitch?


Well it's definitely ridiculous really. It's my responsibility on the pitch, it's as simple as that. It's nothing to do with Gary Brazil. But we all except responsibility, myself and Gary Brazil and the players. The players except why we haven't been doing very well. They know at times that they can do better. And I've always said all along when we are fit and everybody is fit, we can give anybody a game when we are at our best. But when we are below our best we can be a poor team sometimes.

PART TWO Tomorrow