Before the game, a two minutes silence was held for Pedro Richards. All of the Notts County fans stood silently and respectfully. However, some Vale supporters were singing and only shut up when some loud mouth Notts fan exclaimed "shut up you morons".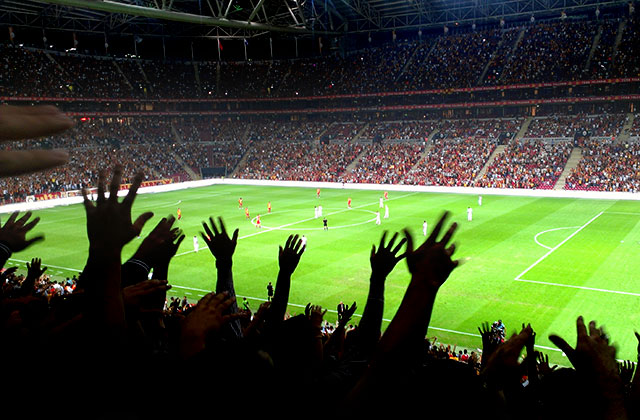 Dearden - not a happy man after this display
Billy Dearden must have wished he would have stayed at Field Mill after his sides performance today. Fans were chanting "what a load of rubbish" - Not for the first time this season though. And throughout the second half one fan shouted "Bring back Scotty" But other fans laughed "it's not that bad", but the point is - IT WAS!
Notts started off poorly, it looked like Jocky Scott was the manager as they only strung no more than three passes together in the first half. They looked dead.
It was Stephen McPHEE who was tearing the Notts defence to shreads, his quick movement and inspiring pace tormented the County back four.
Brooker gives vale the lead
County were playing far too deep and weren't closing players down.


Acres of space was given to Steve Brooker when he fired a shot into the bottom corner of the net from a Michael Cummins corner.

Vale supporters were in a good cheerful voice and three Vale fans were seen in the Jimmy Sirrell stand and were escorted elsewhere. They were to miss the penalty decision that the Valiants were given.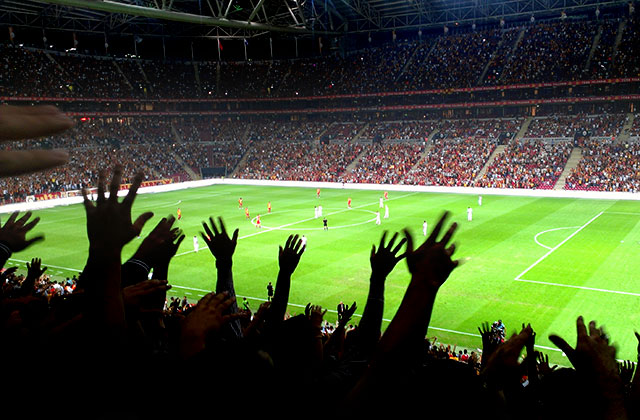 McPHEE gives vale a two nil lead

Ian Richardson handballed in the area and up stepped McPHEE to stretch Vale's lead to two goals
.
McPHEE netted his 8th league goal, but he should have scored before this, Mildenhall saving low from a one on one position with the former Leeds man.
County were dire, no movement, no passing, second to the ball. There was no flair and Notts were lucky that they weren't at least 3-0 behind when they went into the interval.
Half time - Notts County 0 - 2 Port Vale
It appeared that Billy Dearden had whacked a rocket up the players backside, because they came out with a lot more passion, grit and determination on their faces.
It was Marcel Cas who stormed down the right hand side and he played a ball in to Stallard which he fired wide.
Notts could have easily squared the game before the sixtieth minute, Mark Stallard and danny Allsopp both having good chances.
Leam Richardson and Darren Caskey were brought on the sixtieth minute mark, they both made a good impact to the game.
Tackles were thick and fast in the second half, but the referee was reulctant to pull out the book, until the 64th minute. McClare was booked for a handball and Caskey's quick thinking nearly brought Notts a goal, he fired a shot and it had to be tipped over the bar by mark Goodland who was off his guard.
It was Brooker who secured the three points for the Valiants, when, on the counter attack, Brooker and Armstrong played a neat one two outside the area and Brooker scored to cap an excellent move.
The so called "Dirty little sod", otherwise known as Leam Richardson appeared to have followed through on Neil Briscoe, Briscoe was in pain and he got up and viciously hacked down Richardson, but the referee was unwilling to produce a card, but the Notts fans were furious. Mr P Rejer, todays referee completely lost control of the game and he was a poor Ref in terms of discipline.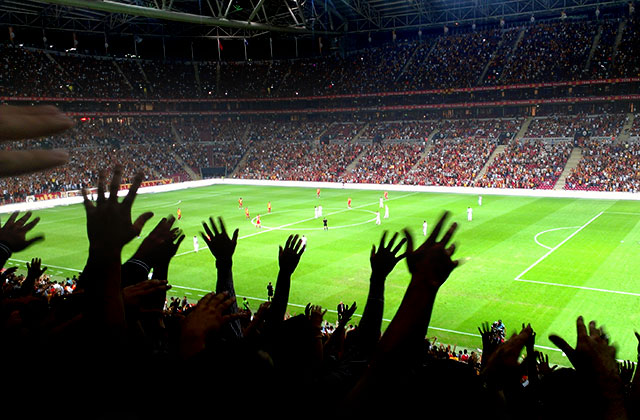 McLaren tackles with County's goalscorer - Nicky Fenton

There was a glimmer of light at the end of the tunnell, when on 83minutes, Darren Caskey's right side cross found the head of Nick Fenton, whose header looped over Mark Goodlad.
County weren't going to make a miraculous come back. And it was Vale who deserved all three points. McPhee, Brooker and Biscoe ran rings round Notts. But in the post Match interview with Billy Dearden he was totally honest and he said "If we play like that in the first half, we wont survive". Gary Brazil's comments were "We defended too deep. And Mark Stevenson's comments were "utter crap"