Caskey for Captain - oh dear, oh dear!
Huddersfield played well, but they were nothing special. They did the simple things and created a few nice moves in spells and there players, who have been asked to take a pay cut, actually put some effort in. Unlike our players who simply don't try and to be bluntly aren't good enough.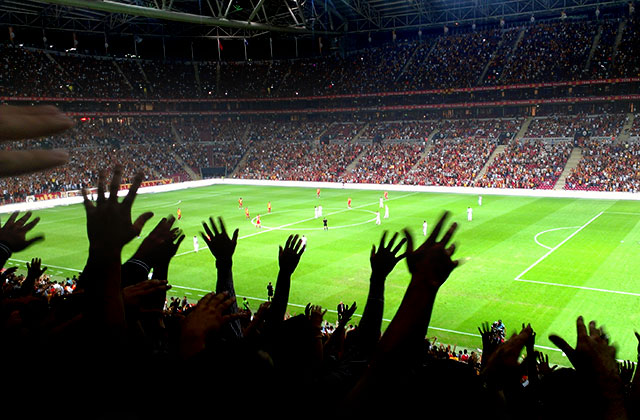 Not using his ability, as usual
Some people have said to me that NCM is to critical of Prima Donna Darren Caskey. If you went to the match today his performance will probably have silenced you to come to his rescue in future. This overpaid player is useless in this division. Huddersfield did their homework on him and marked him to a 'T'. He was so ineffective.
You just cannot pick a player out today and said that they played well, perhaps the rock at the back though which was ofcourse Nick Fenton, who has been by far our best player this season.
Liburd's having a poor season
The way we played was totally ameteurish. There was no basics even. It was just an horrendous performance. The players don't seem to know how passionate and MAD some of the supporters are, of Notts County. They just let us down down today badly.
938 people made the journey from Nottingham. The best away support this season. How disappointed were the fans who had made the special effort to turn up? You just can't state how poor it was, I am sorry there are no two ways about it. It was a shambles, something needs to be done.
The Match Report
Taking a nap? Better than the rubbish Notts were producing
The Huddersfield stewards ludicrously sectioned off 1/3 of the away stand, leaving some Notts fans standing in the tunnel when the whistle sounded.
In the first ten minutes Notts played the ball about a bit for a maximum of a minute, by far the best spell of the match for Notts. And that was nothing spectacular, they just kept possession. But for the rest of the game, you just can't begin to describe if you were not there how bad it was, we could not get the ball off them, we were totally sloppy, we can't pass and I think a few finings might be in order for 'Poor Performances'. The prime suspects are Caskey, Cas, Liburd, Nicholson, Garden and Brough.
Noticed how I mentioned the whole of the midfield? It's a shambles, a complete shambles. It has no co-ordination. Players fail to see how other players work, there was just no effort put in to day, it sickened me.
And ofcourse the first goal was coming. The Terriers were just on top all the time, and they were nothing spectactular although they did what was required of them. It was the big lad Stead, who constantly gave the defence problems all afternoon he fired the ball past Garden after the ball was played in for him. The Terriers were one nil up.
Notts failed to keep things tight, they failed to keep the ball, they failed to tackle, they failed to pass, they failed to do the basics. They were abyzmal.
The home side were soon to go two nil up when Adrian Moses stuck the ball over the line from a corner. Another sloppy piece of defending from Notts. But everything was sloppy today - everything.
At half time, the team were booed off the pitch after failing to get a shot on goal, a woeful statistic.
Half time - Terriers 2-0 Magpies
In the second half nothing changed. We didn't create anything. Bolland came on but was quite ineffective.
It was the big lad Stead who was causing more bother. In the second half he put the game beyond Notts' reach - if it wasn't already - It came 18 minutes from time when his shot was deflected in and he had a chance to add to his tally minutes later but blasted over the bar from close range from Steve Jenkins' cross.
After that went in about one hundred Notts fans piled out of the away end, and rightly so. Then straight after Bill Dearden brought two substitues on. Ramsden and Heffernan, but by then it was far too late. You very rarely see this site critisize Dearden, but his substitutions leave alot to be desired at times.
Then - the big moment of the match came roughly fifteen minutes from time. We got a shot on goal. Allsopp's shot had no chance of going in the net, it was a simply floater of a shot, but It was on target. The Notts fans stood up and applauded the side, ironically. I laughed for the first time and then left ten minutes before the end like many of the Notts fans.
---