QPR came back from 2-1 down at half-time to take all the points and keep alive their slim chances of making the play-offs.
Rangers opened the game with some lively attacking moves, the best chance coming in the third minute when Kevin Gallen headed just wide.
However, the London side were quickly undone by a neat counter-attack.
Danny Allsopp stormed past Rangers' defender Danny Shittu to cross the ball to unmarked Paul Heffernan, who blasted the ball past Rhys Evans to give County a 1-0 lead after only five minutes.
The lively encounter continued with some end-to-end action with both sides going just wide of the mark and County hitting the woodwork before they went 2-0 up in the 35th minute.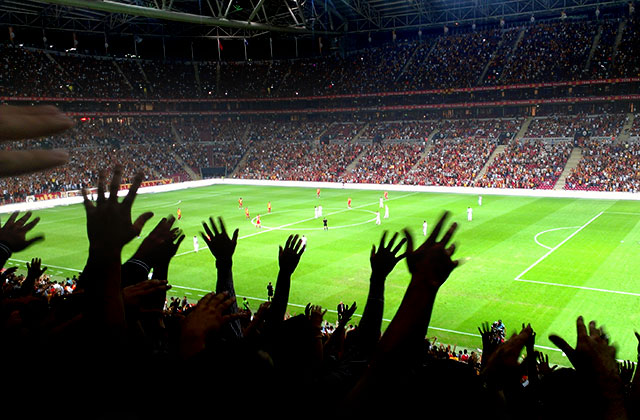 Giving it their all
It was at this point when a vocal show piece from the away fans washeard over the Radio. The show piece was the infamous "Wheelbarrow song". It may be old but it certainly isn't cold.
Richard Liburd's cross by-passed a hesitant Rangers' defence allowing former QPR player Ian Barraclough to score from close range.
Rangers had a chance to claw a goal back just before half-time thanks to an excellent move by Jerome Thomas. Thomas stormed past three defenders to create an inch-perfect pass to Foley, whose shot looped just wide of the post.
In the dying moments of the first half Rangers gave themselves a lifeline after a long-range shot from Jerome Thomas was poked home by Shittu on the edge of the penalty box. It was Shittu's first goal for the club.
QPR had a lively start to the second half with Thomas again looking dangerous.
Rangers continued to attack and their reward came in the 62nd minute after an intense period of QPR pressure.
A loose ball was collected by Shittu outside the penalty area and he linked up with Matthew Rose who headed in from close range to level the scores.
QPR's winning goal came in the 84th minute after a cross field pass from Richard Langley found Dominic Foley in space. He beat the offside trap to run in from the flank holding off challenges from two defenders before calmly slotting the ball home.
So Notts so carelessly chucking away a two nil advantage. it seems confidence is a huge ingredient to fight against relegation. The confidence in the Notts team would have most certainly suffered a punch, with the Magpies only keeping out of the bottom four due to goal difference. The Pies are right back in this scrap. and my verdict is it will go down to the last game.