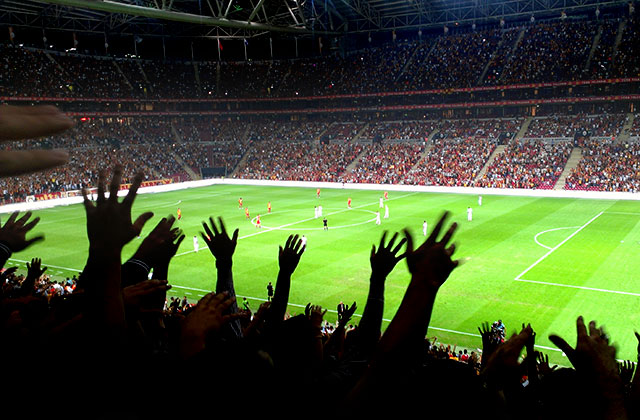 Hazel with Mark Warren

NAME:
Hazel and Carolanne Clark
AGE:
16

WHICH STAND DO YOU USUALLY SIT IN ?

Family Stand (season ticket)
WHERE ARE YOU FROM ?

Nottingham
HOW LONG HAVE YOU BEEN A NOTTS FAN ?

About 1 and a half years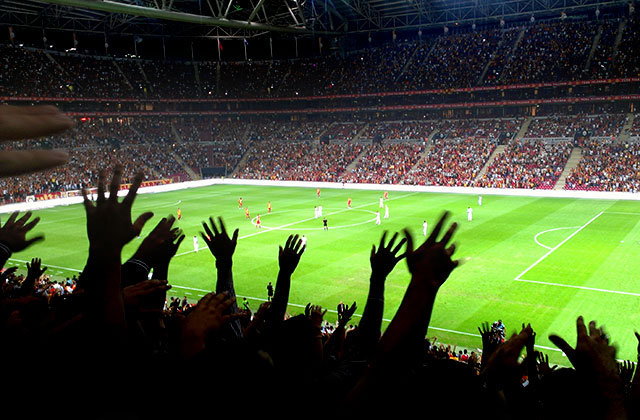 Carolanne with Mark Stallard

WHY DID YOU START TO SUPPORT NOTTS, AND NOT THE SCUM OVER THE WATER ?
We wanted to see a live game and asked our Dad to take us. He took us and we took up the offer of a season ticket for £8
WHO HAS BEEN THE BEST PLAYER YOU HAVE EVER SEEN IN A NOTTS SHIRT ?
Not seen a lot of players other than the recent ones. We would say Stallard.
He can just bring his magic into a game. He can score and play some
wonderful football.
Stallard can change a game

WHAT WAS THE FIRST NOTTS GAME YOU EVER WENT TO ?

Notts County v Bournmonth
Easter Saturday 2001 We lost but we still came back to the lane!! It was good as our Dad (after seeing that game) said we could have a season ticket.
WHAT IS THE BEST NOTTS GAME YOU HAVE EVER BEEN TO ?

There are a few that spring to mind. The game against Man City was great. We were 2-1 up at one point. There was some great football and great goals as well. Another one is the last game of the season against Huddersfield. It was a great atmosphere. Just running on the pitch at the end made it a great game. We were so pleased for the players and the club. Also the game against Tranmere when we won 3-0. Danny got a great hatrick. It was the turning point for the club. After that we just knew we would be staying up.
WHAT IS THE WORST NOTTS GAME YOU HAVE EVER BEEN TO ?
How can there be a worse game? We meet the players every game and that is
enough not to make it a worse game. They are always so nice when they come
up to talk to you. Always willing to have a photo, chat and sign autographs.
Performance wise we can't think of one off hand.
WHO HAVE BEEN THE BEST OPPOSITION YOU HAVE EVER SEEN AT MEADOW LANE ?
More than likely Manchester City. They had and still have loads of top
quality players. It showed as well as they got to the Premiership. We just
look at them now on TV and think WOW we saw them play. It was great and they were great. So were Notts County, just couldn't win on the night. It was a shame. We think that if we had won that we would have had Fulham at the lane.
Di Canio - one of the best players we have seen at The Lane

WHO HAS BEEN THE BEST OPPOSITION PLAYER YOU HAVE EVER SEEN DOWN AT THE LANE
There has been so many good players. We could be here along time listing
them. Di Canio and David James come to mind as good players to have seen here at the lane. Good prospects for the future at the lane are Robert
Earnshaw for Cardiff who is already a good player and scored for Wales
against Germany. Also Bobby Zamora who is doing very well.
WHAT HAS BEEN THE BEST AWAY GROUND YOU HAVE EVER BEEN TO ?
Have to admit we haven't been to an away match yet. We have planned to go to a few in the coming season. Mansfield is one of them. From the outside that looks a very nice ground. They had some work done on it last year and now it looks wonderful.
"We're hoping to go to Field Mill "

WHAT HAS BEEN THE WORST AWAY GROUND YOU HAVE EVER BEEN TO ?
As we said we haven't been away yet.
WHAT HAS BEEN YOUR FUNNIEST MOMENT DOWN AT NOTTS COUNTY ?
Have to say this one really. It was really daft. We had only been fans for
a short time when we went to see the players after the game a really funny
thing happened. All the players look so alike when you first become a fan so
we went up to Ian Baraclough and said to him 'Can we have your autograph
please?' He signed and then he turned round to leave. We then said 'Excuse me what is your squad number?' We didn't know who he was. He looked at us and said 'ummmm '
BEST MOMENT AS A NOTTS FAN ?

Being a Notts Fan! Honestly meeting the players and watching every home match are the best. One of our fave moments has got to be the Huddersfield game as we ran on the pitch and waved to the players as they were in the Derek Pavis stand now know as the main stand.
WORST MOMENT AS A NOTTS FAN ?
Thinking that the team could go down to division 3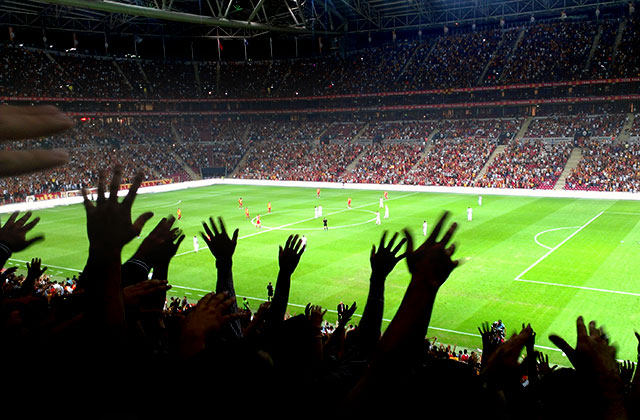 Fenton is impressing us

WHICH PLAYER HAVE YOU BEEN MOST IMPRESSED WITH SO FAR THIS SEASON, IF ANY?

Nick Fenton is one that springs to mind. He is very good in defence as well as Ian Richardson and is doing a great job. Another is Paul Heffernan who is just amazing infront of goal especially for his age.
WHICH PLAYER( S ) WOULD YOU LIKE TO SEE DEARDEN NOT PICKING ON A REGULAR BASIS ?
Thats a hard one we only have 21 in the squad there isn't a lot to choose
from. Can we leave the decision to Billy?!
WHO LOOKS THE MOST EXCITING PROSPECT AT THE LANE ?

Paul Heffernan. He can't be denied a first team place much longer surely? He is brilliant and he will run for every ball. He always gives 100%. We are
both happy to have his authentic shirt! Along with another 6 each!! We love
them and can't stop buying them. But thats the Notts fever!!
WHAT HAS DISAPPOINTED YOU MOST SO FAR THIS SEASON ?

Our start. It is a shame. We put that down to a very hard start on the
fixture list and hope these next games will pick up points.
WHAT KIND OF PLAYERS DO YOU THINK NOTTS NEED IN ORDER TO GET OUT OF THIS
DIVISION?
The Twins - Carolanne and Hazel
We need to build up the midfield becuase we don't have a replacement for it.
AND FINALLY, WHERE DO YOU THINK NOTTS WILL END UP THIS SEASON?
Hopefully in the top half of the table but it would be lovely to see
promotion but whether that will happy is waiting to be
seen........
---