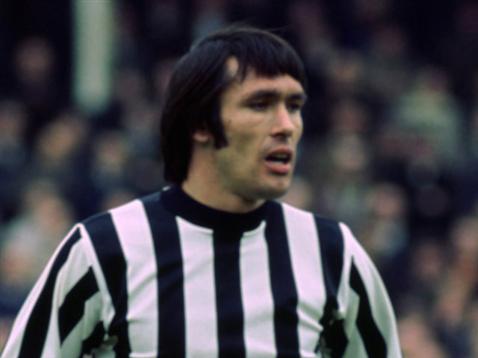 Tony Hateley was born in Derby on 13 June 1941.
He started his career with Notts County and scored 77 goals in 131 games, mostly with his head, for the club over a five year period from 1958 to 1963, most notably helping them to promotion to the Third Division in 60/61.
He went on to play for Aston Villa, Chelsea, Liverpool, Coventry City and Birmingham City. He returned to Notts County, leading them to the Fourth Division title in 70/71, before going on to Oldham Athletic and a brief spell at Boston Minutemen in the NASL.
When he retired his combined transfer fees were a record in English football. Sadly, despite being one of the best forwards in the country during much of his career, he was never capped by England.
There's a famous quote about Hateley from Bill Shankly, who made him Liverpool's most expensive player at the time. After Hateley suffered a head injury and the physio reported that "he doesn't know who he is", Shankly responded: "Tell him he's Pele."
Hateley died on 1 February 2014.