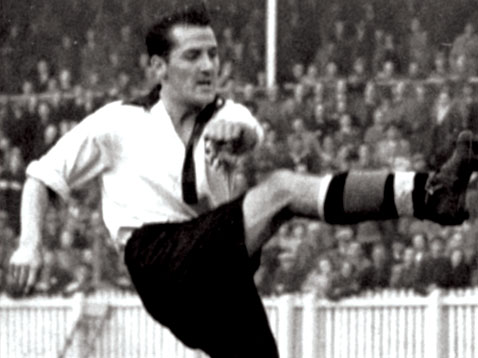 Jackie Sewell was born on 24 January 1927 in Whitehaven.
He began his career at Notts County in 1946, scoring 97 goals in 178 appearances for the club, making him third in the club's all-time goal-scoring chart behind Les Bradd and Tony Hateley.
He moved onto Sheffield Wednesday in 1951 and later played for Aston Villa and Hull City, before ending his career as player coach at Lusaka FC in Rhodesia.
He won 6 caps for England, scoring 3 times, and also captained Zambia when they gained independence from Britain in 1964.